Deer & Turkey Track ~ #1WR
Available in 14K Gold or Sterling Silver
Bear Track ~ #2WR
Available as a Single track or with Running Deer Tracks on the sides
in 14K Gold or Sterling Silver
Mountain Scene ~ #3WR
Sangre De Cristo mountain range wraps around this ring with the Sun on one side and a crescent moon on the other.
Available in 14K Gold or Sterling Silver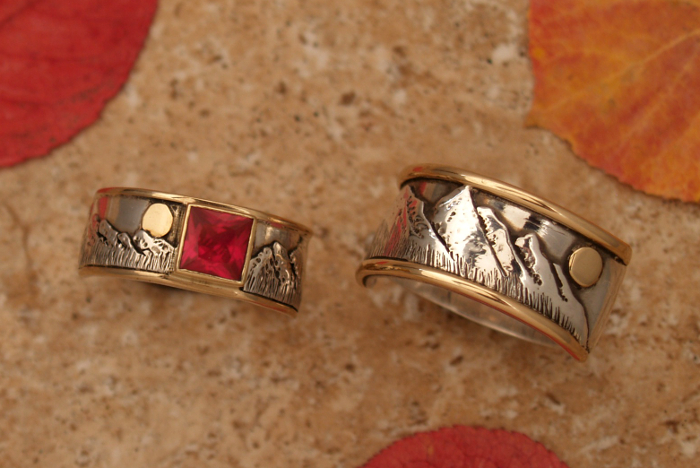 Mt Scene Half Band
Mountain Scene
Half Band ~ #4WR
With a solid hammered band on the back this allows for a wider Mountain Range and for a combination of 14K Gold and Silver. Each is One-of-a-kind
Inquire for stone options.
Wild Turkey Feather ~ #5WR
Available in Sterling Silver or 14K Gold
Two tail feathers wrap around to make this outstanding ring.